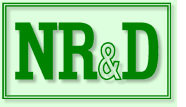 Home
Products
Download Area
Price List
Application Notes
QUCM
QRPC
ACCU-SORT
3964R
CATERPILLAR
DF1
DGCOM
DOMINO
EIM
ELLIOTT
ENRON
IMPACC
INCOM
LIEBERT
LIMITORQUE
MICRO-DCI
M169
MASTER
MODEM
ODBC
SEAbus
SIMPSON
SLAVE
SmartBob
SNMP
MUCM
UCM
Support
QUCM Landis+Gyr DGCOM

The following are applications written for the QUCM module by Niobrara engineers. The Application Manuals are available as Adobe Acrobat documents and are included in the self-extracting EXE files along with the applications. To utilize an application, download and open the EXE file, then refer to the Application manual for loading instructions.

Many Landis+Gyr S4 Electric meters may be connected to a QUCM where the KWh data is presented for Modbus serial and Ethernet traffic. A Web server is included for configuration and testing.

Check the Release Notes for the latest update information.



DGCOM.PDF

NOTE: QUCM-OE users should install the following files:
NOTE: This self-extracting zip includes the QUCM files and the manual.

QUCM_SETUP.EXE should be installed first to ensure QLOAD and QCOMPILE are properly installed.



QUCM_DGCOM_SETUP.EXE

NOTE: QUCM-S and QUCM-SE users cannot use this program.


Effective 01 March 2006 - Specifications subject to change without notice.