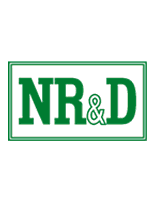 ON THIS SITE:
Products
Download Area
Price List
Application Notes
Support
NR&D Distributors
QUESTIONS? COMMENTS?
Order Entry Form
E-mail to Marketing
E-mail to Tech Support
How to reach us…
Office Hours…
Frequently Asked Questions
LINKS OF INTEREST
Schneider Automation
Collaborative Automation
Partners Program
Square D
POWERLOGIC®
www.modbus.org

Niobrara Research & Development is a manufacturer of industrial communication equipment including protocol translation modules, network interfaces, I/O bus interfaces, specialty modems, smart cables, and accessories for programmable controllers and other industrial automation equipment.

Friday May 18, 2023 is

National Ride Your Bike to Work Day




We rode on Thursday to avoid the rain on Friday. The weather was perfect.

A total of 137 miles were ridden by all the participating Niobrarans.



Temporary Password for California's new cybersecurity law.


Niobrara has released new firmware for the MEBII, DEB, EPE6, QRPC, and CNOE. Click here for the setup file for the MEBII.
New features include:

Unique temporary password on factory reset.
Access Control List
Simplified IP settings from the front panel
Updated User Manual



Get the latest versions of NR&D Module Software, user manuals, product focus cutsheets, images , and more from our Download Area.
---
All brand or product names and trademarks are the property of their respective owners.
All pages at this site copyright© 1996 - 2017 Niobrara R&D Corporation. All rights reserved.
Niobrara Research & Development Corporation - (417) 624-8918 - phone (417) 624-8920 - fax