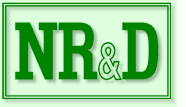 Home
Products
Cables
QUCM/CUCM
MUCM
Other Modicon
SY/MAX
SY/NET
Model 50/IDEC
Misc. RS-232
Eavesdrop
Other PLCs
CAPP Products
DIN Rail Products
Modicon Products
Square D Products
Download Area
Price List
Application Notes
Support
NR&D Distributors
Other PLC Cable Manuals

NOTE: These manuals are in Adobe Acrobat PDF format. You can download the reader from Adobe's web site (browser will open another window).
Other PLC Cables
File Name
Description
AB500.PDF
AB500 - Allen-Bradley SLC500 DH485 Programming Cable.
25-pin RS-232 to A-B RJ45. Requires SD034B for connecton to PC 9-pin port.
FE902.PDF
FE902 - Programming cable for Fuji Electric NB Series PLC.
DB9S RS-232 to RJ45 RS-422 converter cable.